Whats your 2020 Health and Fitness Regime – the winner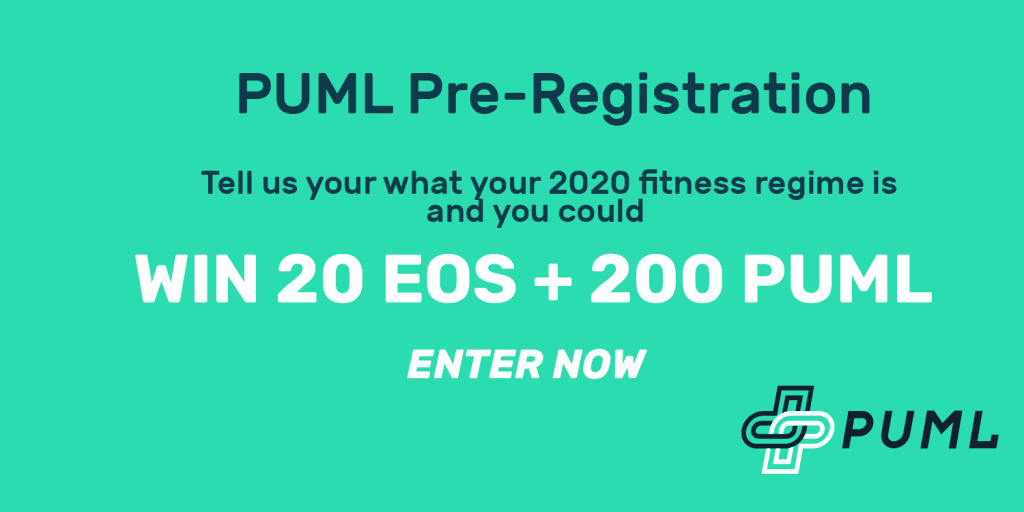 [tek_sectiontitle st_title="What is your 2020 fitness regime competition winner" st_title_tag="" st_subtitle_decoration="" st_separator_enable="separator_off" st_text_align="text-center" st_width="st_fullwidth"]
So for the month of November we asked our health and fitness conscience members to pre-register for the PUML Better Health App and tell us what your fitness regime will be for 2020!
We posted this out on Twitter, Telegram and Facebook and we have had some excellent entries that show people are really thinking 2020 will be the year of health.
Why?
1.> Its the start of a new decade
2.> Never before has there been so much information about how being active not only helps you physicially but also is a key factor in improving mental wellness and wellbeing
3.> The PUML Better Health app is launching.  The innovative app allows you to turn earn real rewards from cyrpto rewards, PUML Tokens, you can redeem on EOS/BTC and many health and wellbeing products!
[tek_sectiontitle st_title="So who was the winner of 20 EOS and 200 PUML for November?" st_title_tag="h2″ st_subtitle="And the winner is…" st_subtitle_decoration="subtitle-text-underline" st_separator_enable="separator_off" st_text_align="text-center" st_width="st_fullwidth"]
And the winning entry is…
My 2020 fitness regime will be to shape my body and mind at same time, so I can keep up with my girlfriend that does CrossFit, so every week I don't go 4 times at the gym I'll put in for each missing time apart and at the end of the year, I'll donate it to homeless people!
Congratulations and what a great goal to have.  Even better we are building this type of motivation into PUML Better Health so lets sign up your gym so we can track your 4 times a week!!!
Great work….
If you haven't registered yet, you can register here – https://prelaunch.puml.io/
And look out for our December competition, out shortly…