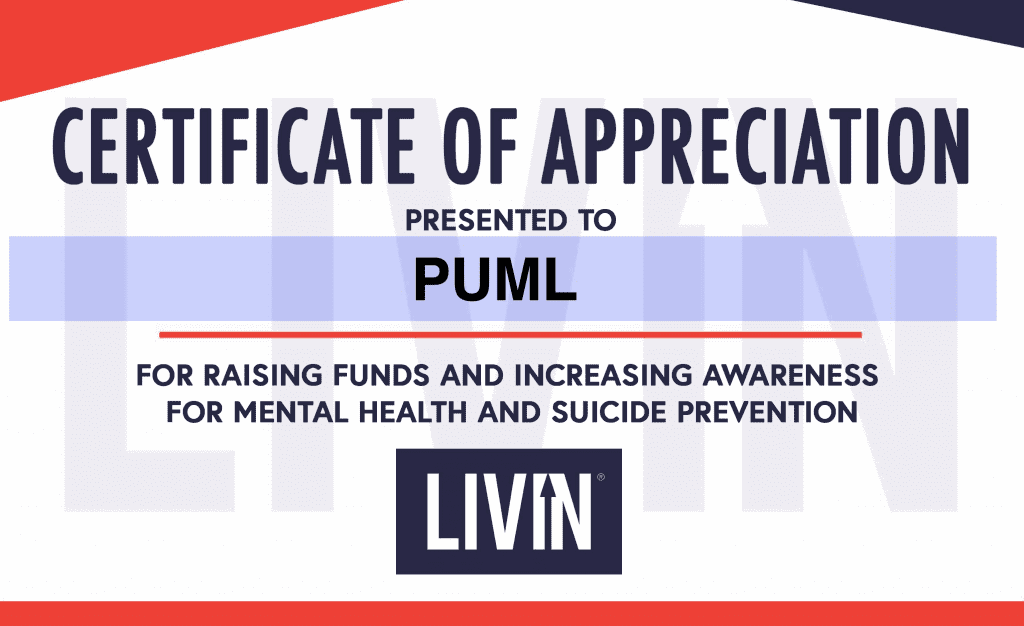 For September and October PUML partnered with LIVIN to support them in their work of ending the stigma around mental health issues. We hosted two step challenges to motivate people to get moving. We had a great turnout with 731 participants in both challenges combined with 238 users competing in both the September and October challenges!
In conjunction with these challenges, PUML launched our donation feature in the app. This allowed users to donate their earned PUML Coins to a charity instead of buying rewards. We are happy to report that through our fundraising efforts, we were able to donate $1,160 to LIVIN to support their much-needed work!
If your charity is interested in using the PUML platform please contact us at hello@puml.io.