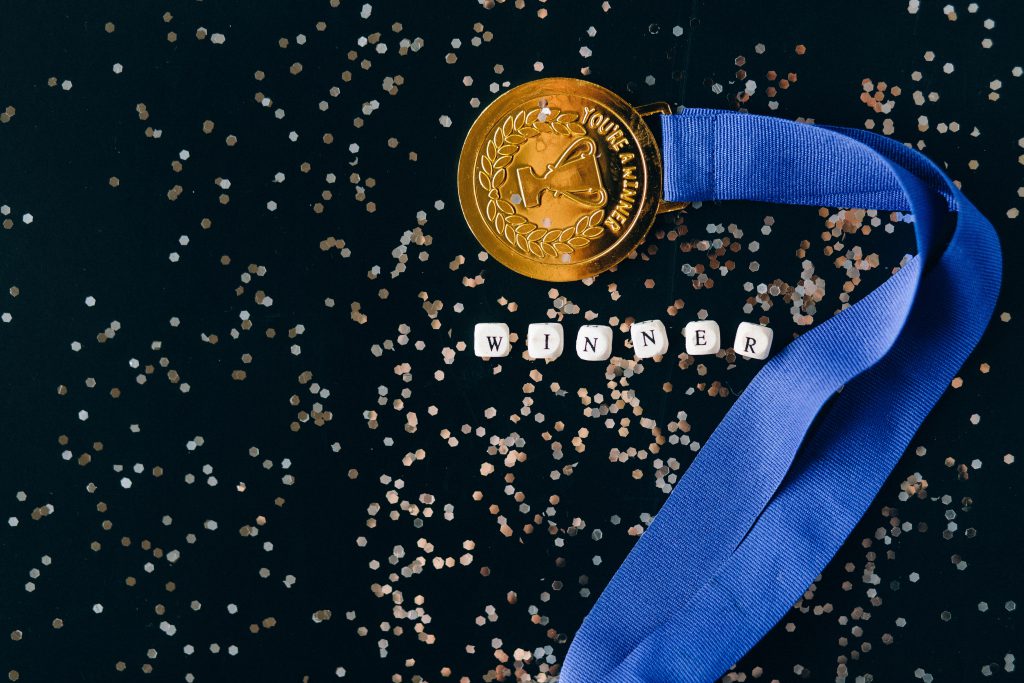 An important part of any corporate wellbeing program or wellness challenge is the rewards or incentives you provide for your employees. Using the right rewards to motivate employees not only increases participation rates but also may help employees keep up their healthy habits after your program ends. 
Instead of one grand prize, it's better to have a variety of rewards so more employees feel included. We suggest having a system that allows employees to be rewarded at different levels based on how they do in your challenge. Having smaller prizes in addition to larger ones will help increase participation as more employees will feel they have a chance at winning something.  
Without further ado, here are our reward suggestions for your wellness program.
Fitness Products
With so many health and wellness products out there, they work great as smaller prizes. Things like yoga mats, yoga blocks, dumbbells, foam rollers, a running belt or an armband incentivize employees to keep working out after winning them.
Electronics
For some of your bigger prizes, more expensive fitness products like Fitbit, Garmin or AirPods are great. They encourage participation and healthy living, especially incentivizing those who may already have their basic fitness equipment but haven't wanted to splurge on a wearable.
Experiences
Some employees might not want more things, which is why we suggest giving away experiences. Putting a healthy spin on this could look like giving away gym memberships, workout class passes or personal training sessions. For smaller prizes, you can give away a voucher for one yoga class at a local studio and for larger prizes you could give a high-performing employee a gym membership for a whole year.
Gift Cards
Some employees might not be motivated by all the health and wellness products. In that case, you can always do gift cards. But giftcards to big businesses like Amazon or Target aren't the only way to go. Rewarding with gift cards to local places (e.g. the café near your workplace that your employees frequent for lunch) can be another great option.
Workplace Specific
Prizes to help make that work-life balance a little easier, like an extra vacation day or a pass to wear more casual clothing for the day, can also be great incentives for your hard-working employees.
Think about your workplace culture to guide you in choosing the right prizes for your wellness program. With that said, every employee will be different. To figure out what your employees enjoy the most, we suggest offering a variety of prizes and seeing which ones employees redeem the most.
[tek_contentbox cb_title="Need help customizing your wellness program rewards?" cb_content_text="With PUML, you can create a rewards marketplace with all the types of prizes your employees want. Learn more about the PUML Corporate Wellness Program." icon_type="icon_browser" cb_custom_link="box-link" cb_box_link="/corporate-wellness/" css_animation="" icon_iconsmind="iconsmind-Trophy"]