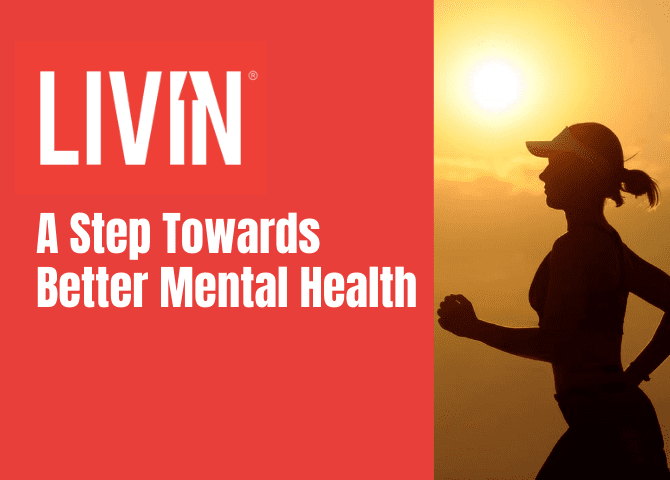 PUML is happy to support LIVIN, a charity dedicated to ending the stigma around mental health issues. LIVIN is all about living your life at the top and breaking the stigma around mental health through connecting, supporting and encouraging one another to talk about their feelings and challenges because "It Ain't Weak to Speak". LIVIN provides mental health training and stigma reduction programs to schools all around Australia through their LIVINWell program, which is also available to corporate workplaces, sporting clubs and other organisations.
To boost LIVIN's message, PUML will be hosting two challenges for LIVIN. Throughout both challenges, you can donate directly to LIVIN through our My Cause page. September's challenge focus is on reaching 300,000 steps to not only boost physical health but also mental wellbeing. 
In October, PUML will be releasing a Teams feature that will allow you to compete with friends as a team and find someone to sponsor your team – with all proceeds going towards LIVIN. For both challenges, top winners will receive LIVIN merchandise and all participants will receive a discount code to buy from LIVIN's shop.
There will also be a Donate feature in the marketplace allowing any user to donate their PUML Coins to LIVIN throughout September and October. 
Download PUML and pre-register for the LIVIN challenge today. The first challenge begins September 1st!
Donate Here: https://donate.mycause.com.au/cause/234348
Doante EOS Account: "pumlLivinorg"