PUML Better Health Partners with Polygon Studios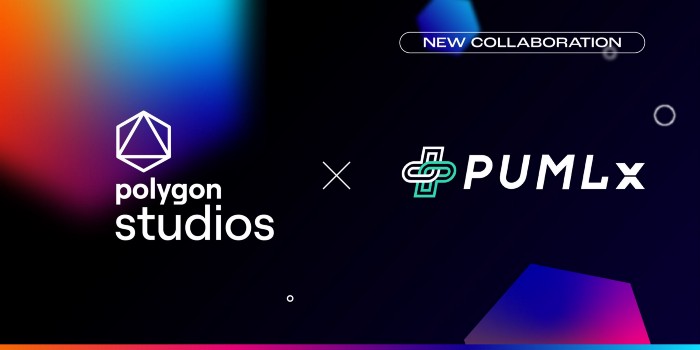 It only takes one enthusiastic yes to change the course of history and PUML has said yes to Polygon Studios.
The team at PUML are proud to announce our official partnership with Polygon Studios. Polygon Studio's investment in PUML is another exciting step forward in our roadmap towards our TGE later this year.
What is Polygon?
Polygon is a scaling solution that provides multiple tools to improve performance and reduce the costs and complexities of transactions on blockchains. At the heart of Polygon's vision lies Ethereum, a platform that enables a wide variety of decentralized applications, from virtual worlds to games, art, and financial services. However, when there is too much transaction volume on its blockchain it becomes almost unusable, as transaction fees are astronomical when the chain becomes congested.
Enter Polygon. In a nutshell, Polygon bills itself as a layer-2 network, meaning it acts as an add-on layer to Ethereum that does not seek to change the original blockchain layer. Like its geometric namesake, Polygon has many sides, shapes, and uses and promises a simpler framework for building interconnected networks.
Polygon wants to help Ethereum expand in size, security, efficiency, and usefulness and seeks to spur developers to bring enticing products to market all the quicker. After the rebranding, Polygon retained its MATIC cryptocurrency, the digital coin underpinning the network. MATIC is used as the unit of payment and settlement between participants who interact within the network.
Polygon x PUML
The PUML app is designed to bridge the gap between Web2 and Web3 with a unique combination of in-app PUML coin and crypto token $PUMLx. Both Move-to-earn and Move-to-Own models will be supported in PUML. Participants will be able to earn PUML coins, $PUMLx tokens as well as PUML Polygon NFTs by completing in-app challenges.
One of the OG Move to Earn games, PUML brings a unique reward system to people who are passionate about wellness! The challenges vary from step challenges and exercise challenges to maintaining healthy habits like meditation and hydration. There's a challenge for everyone!
PUML is passionate about workplace wellness, so in addition to its consumer-facing app, PUML provides specialised programs which help employees stay engaged & healthy at work. Check out more about PUML Corporate here: https://puml.io/puml-for-corporates/
All set for a new type of fitness journey?
Join the #PUMLSquad today!