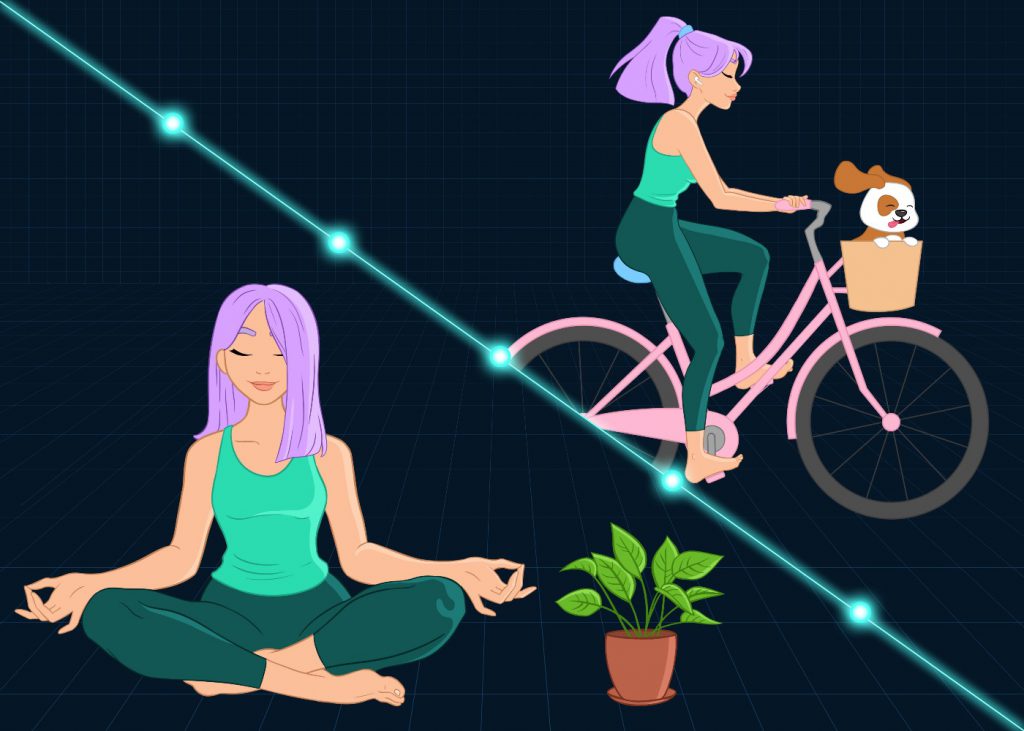 Between the 22nd and 23rd of June, 2022, Australia's corporate leaders and wellness advocates came together to shine a light on employees' health, well-being, and safety. The importance of physical and mental health, and the responsibility of employers to help employees maintain it, is finally considered commonplace.
As a leader in the move to earn (M2E) market the PUML team, was eager to join the event. This year PUML will be taking the opportunity to mingle with other leaders in the space and speak to the Australian corporate sector about how to encourage and engage staff in meaningful mental health and overall wellness activities. PUML co-hosted their first Gold Coast meetup this week to great success with around 50 locals coming to mingle at the PUML Offices in Coolangatta.
Leading the crusade for better employee health
In 2021 PUML Better Health launched into the corporate sector with a clear goal and revolutionary technology to achieve it.
The goal: tackle the health issues of the sedentary workforce.
The tech: decentralised M2E technology that rewards staff for participating in Corporate Wellness Challenges.
Well-being programs help employers attract and retain top talent by creating an environment where employees feel valued and appreciated. They are 46% less likely to have sick days, 125% less likely to burn out and 32% less likely to quit. Encouraging movement by encouraging physical activity improves employee job satisfaction and leads to improved life outside of the office.
It's not always easy to get people to move, however. A sedentary lifestyle is common in a society where people spend most of their time sitting at desks. Breaking bad habits is difficult. Innovation has been necessary to tackle this problem from a different angle.
Blending Gamfi, Socialfi and MoveFi, PUML Better Health's corporate offering allows corporates and enterprise clients to engage their staff in better health using Web3 principles.
Already adopted by major global corporates and enterprise clients, PUML has helped employers improve their staff's mental and physical health and well-being. As a white-label solution, businesses simply set up their own wellness or fitness challenges — such as step challenges, meditation challenges, hydration challenges, sleep challenges or a variety of custom activity challenges — and wearable data from Fitbit, Garmin, Apple Health, Google Fit or Samsung help to track and reward their progress.
Built into the solution, these Gamfi challenges encourage and engage employees in a way that only blockchain technology and Web3 principles can facilitate. As employees engage, they are rewarded with PUML Coins, which are redeemable in the PUML marketplace for real tangible goods. PUML Coin can also be donated to partner charities, making PUML a powerful CSR initiative for charitably conscious organisations.
PUML x Workplace Wellness Festival
At the event, PUML's COO Debora Kocak and Head of Partnerships Emma Crudgington hosted the PUML exhibition stand and Debora was a part of a panel, heading up on stage as an official speaker to address the festival about how to keep employees engaged in the workplace and the Move to Earn movement.
For Emma, it was a wonderful experience to be surrounded by so many other inspirational companies and to hear so many amazing stories. Not to mention it was the first big conference they had attended IRL in two years. We look forward to attending again next year!
Need help planning your corporate wellness program?
We can survey your employees, create challenges that fit your workplace and deliver wellness content. Learn more about the PUML Corporate Wellness Program.