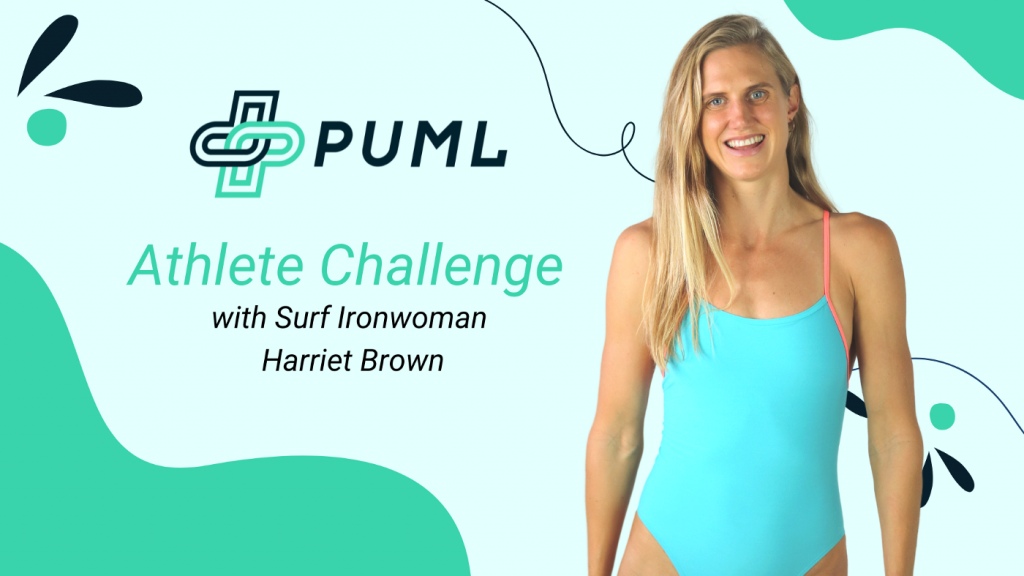 We are pleased to announce that PUML Better Health has received support from Australia's Queensland Government ActiveKIT program. We aim to work together to empower younger generations to develop better habits that will lead them to create positive changes in their health and well-being.
We've invited Harriet Brown, World Champion IronWoman, and created the "Train With Harriet" program to provide PUML community members their chance to take part in the PUML Global Step Challenge. Eligible participants can earn PUML's limited-edition athlete NFTs and Token rewards. All you have to do is participate in the challenge from August 1st and follow the Gleam contest instructions to submit your entries and start earning!
Harriet started Surf Lifesaving as a nipper when she was around 10 years old at Ocean Grove Beach in Victoria. Harriet's greatest achievement to date was winning the World Iron Woman title in the Netherlands. The competition was her first big race and it caught her off the back of a really challenging time where she had broken her jaw and had it wired shut for six weeks. It was a super tough time for her and even her coach didn't think that she would be ready to compete in time. When she ended up winning, she was overcome with emotion and so proud of her achievement despite the odds.
Harriet is very passionate about helping others to accomplish their own goals. As an elite athlete, she feels it's easier for her because she has a coach and so she has someone to keep her accountable. But in everyday life, there's not really a coach telling everyone else what to do. She thinks goals and challenges are key because you don't always wake up and be motivated. You need a plan. Harriet feels through her challenge she can help act as a coach for others and help them achieve their goals too.
Harriet is very passionate about people participating in sports, which is why she feels platforms like PUML that encourage everyone to do something consistently are so important.
What is the PUML Train With Me Campaign?
Connecting inspiring athletes with a community keen to engage and get active, PUML's Train With Me campaigns are designed to encourage better health and wellbeing for everyone in the community. Supported by the Queensland Government's ActiveKIT program, PUML collaborates with women in sport to develop their own challenges based on their interests and ethos.
These campaigns are built on PUML's blockchain-based app. Decentralised software allows us to build in bigger incentives for users. Rather than traditional gamification, PUML offers real rewards to participants, such as PUML Coins and NFTs made by your favourite athletes.
With PUML Coins, you can buy cool products and services from our marketplace, or you could donate your earnings to a partner charity of your choice. The digital assets you earn on PUML hold real-world value.
Three participants with the highest comprehensive scores will receive super rewards (Overall Prizes) that are valued at a prize pool over $500 USD. Overall First Prize — $250 USDT + 100 PUML + 1 x Harriet Brown Genesis NFTOverall Second Prize — $100 USDT + 100 PUML + 1 x Harriet Brown Genesis NFTOverall Third Prize — $50 USDT + 100 PUML + 1 x Harriet Brown Genesis NFT
For more information: https://linktr.ee/pumlhealthio