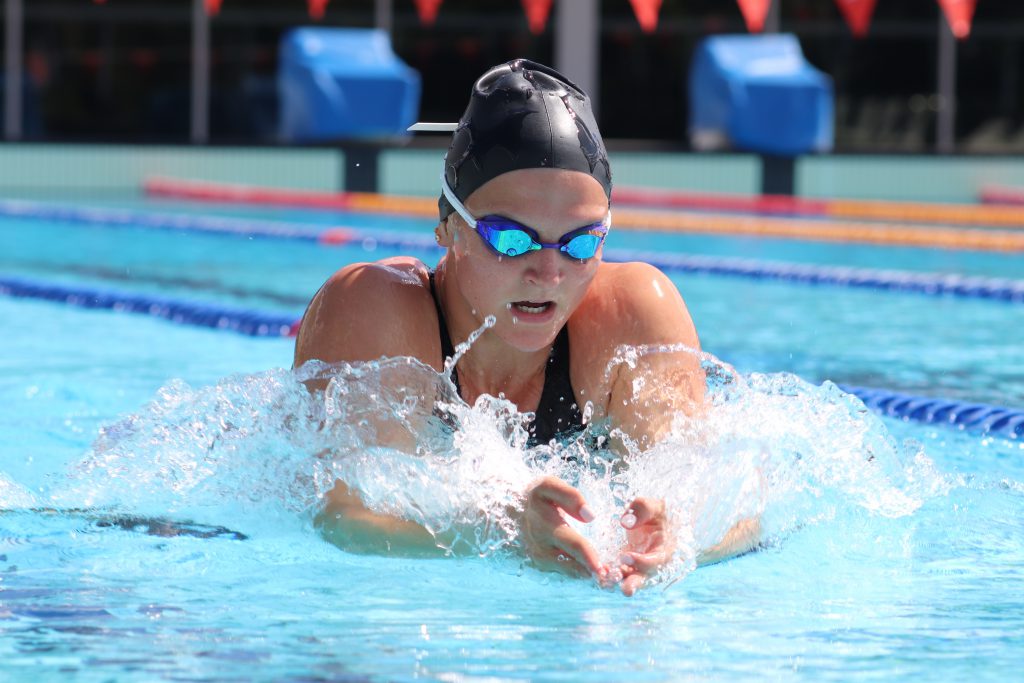 Australian Olympic gold medalist Chelsea Hodges has been avidly swimming since she was just four years old. Like most Australian kids, she learned how to swim before she could walk, and from the first dip until now, it has been her passion.
By 2017, at the age of 15, Chelsea was representing Australia at the FINA World Junior Championships in Indiana. In 2018, she took out Gold in the 50m and 100m breaststroke for the 16 years age group, becoming a National Champion for her age group. Within the same year, she won silver in both the 50m breaststroke and the 4x100m medley relay at the Youth Olympic Games.
Fast forward to Tokyo 2020 Olympics — which ended up taking place in 2021 — and 19 year old Chelsea Hodges won first place in the 100m breaststroke final and cemented her place in history, taking home gold with her team as part of the Women's 4x100m Medley Relay. Her individual time was just 1:05.57.
Unlike many rising athletic stars, Chelsea's path was not straightforward. In 2016 she tore cartilage in her hip and developed bone issues as a result. At 15, she had to go through rehab and learn both how to walk and swim again. Day after day, year after year, she pushed forward to reach her Olympic dream.
Little goals, she says, have got her to where she is today.
Passionate about health and conscious of her platform, Chelsea feels the responsibility to be a positive role model to those who follow her journey. She understands how young people look up to athletes in Australia and wants to use her platform to share that you don't have to be an athlete to be healthy. Everyone can and should take care of their personal health.
This is how she discovered PUML.
Outside of swimming, Chelsea is studying to become a nurse. Physical health, inner health and mental health are all elements of overall health that she wishes to share with others. On the PUML app, it's the unique community feature that attracted her to set her own 'Train With Me' challenge.
What is the PUML Train With Me Campaign
PUML Better Health engages users to get active by offering a community environment where they can participate in challenges with one another and win real-world rewards for doing so. The Train With Me program features some of Australia's leading women in sport, giving them a platform from which they can have a truly personal interaction with their fans while at the same time encouraging positive habits and healthy goals.
PUML's Train With Me campaigns connect inspiring athletes to their community so that they can get active together. What makes this unique is the access athletes have to an engaged group ready to take healthy steps. The platform allows them to run challenges, interact with the group, share rewards and build influence that truly helps their followers. For Chelsea, this is an opportunity to challenge her community to set small goals that build into better health and wellness.
Chelsea's advice is: "Stop caring what people think and believe in what you do. I spent a lot of time worrying about what other people were doing. Especially in sport, you've got to stay in your own lane and just worry about what you do."
Supported by the Queensland Government's ActiveKIT program, PUML is recognised as a truly impactful way to engage users, not just to sign up but to get involved and build better lifestyles.