Just registered to PUML but it isn't showing any steps?
It may sound obvious, however you first need to sync PUML app with a wearable or health app for it to show steps. For IOS you need to connect to Apple Health and for Android you need to connect to either Google Fit or Samsung Health.
When you enter a challenge and/or check in to daily claim (whatever you do first) you will be prompted with a similar screen to the below: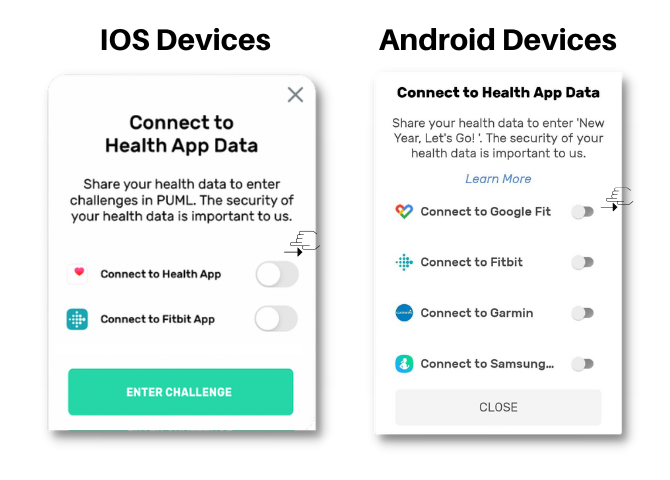 Also please note, once you have synced to a wearable or Health app, the syncing may take up to 24 hours for it to appear in the PUML app.