Unlock PUML Premium by holding a WearX
If you haven't already obtained a WearX NFT, you can do so by visiting here https://opensea.io/collection/wearx
Once you have a WearX, simply go to the wallet that contains your WearX and send it to your unique PUML wallet address.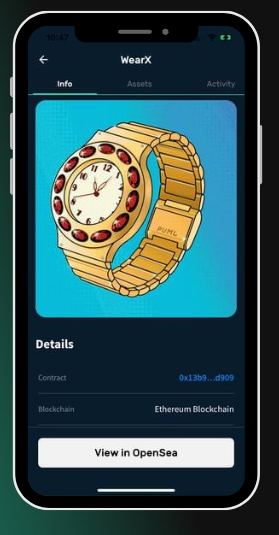 If your WearX is from Crypto.com you will need to withdraw from the App — Follow these instructions:
Crypto.com withdrawal and reveal process
Follow the instructions in the video below, or keep reading for written instructions on how to withdraw and reveal your WearX NFT.
On the NFT listing page, click on the three dots and select "Withdraw NFT".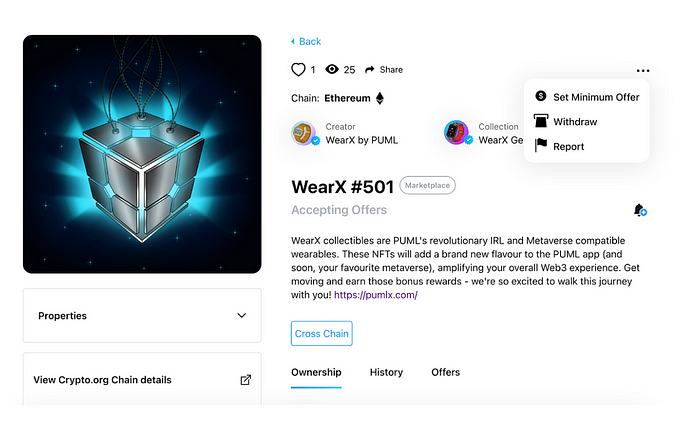 2. Select Ethereum destination network in the dropdown and paste your PUML wallet address to the field provided (do not enter the address manually).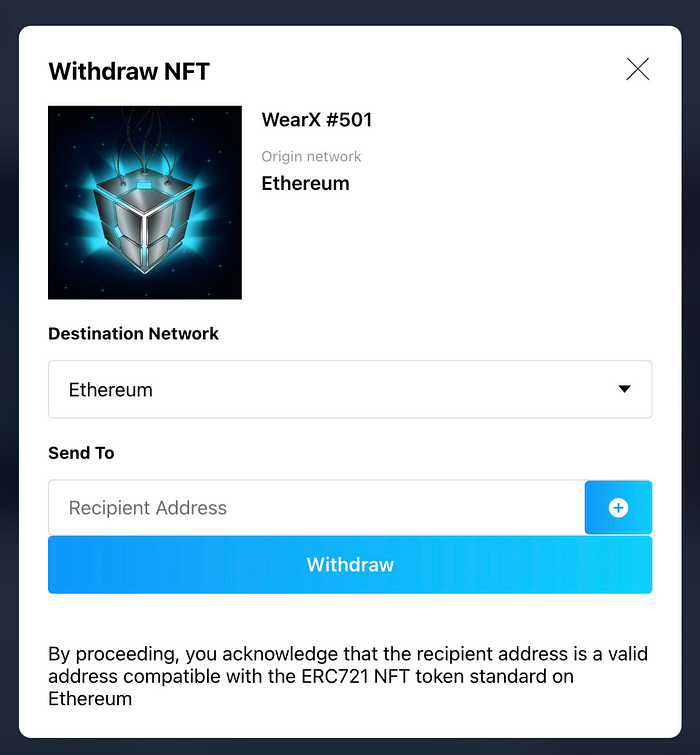 3. Input the 8-digit verification code sent to your email and click "Submit". You will need to complete 2FA (two-factor authentication) as well depending on your security settings.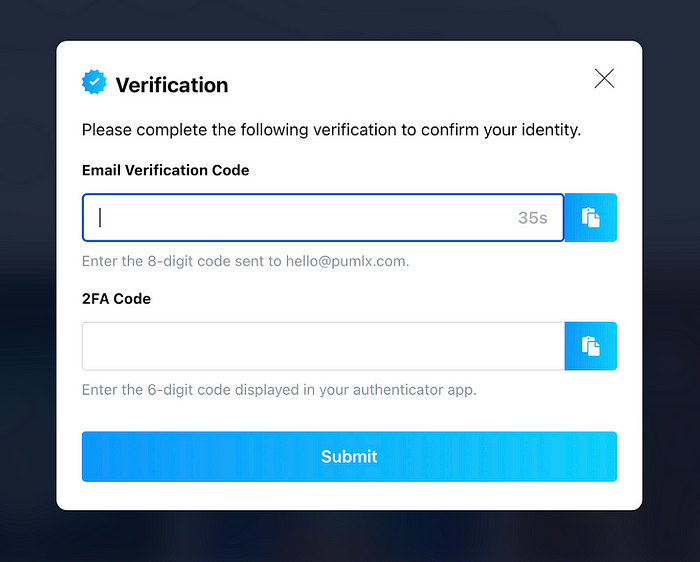 4. Check the withdrawal fee and proceed to complete payment. Please make sure to complete the payment within the allocated 5-minute quote window.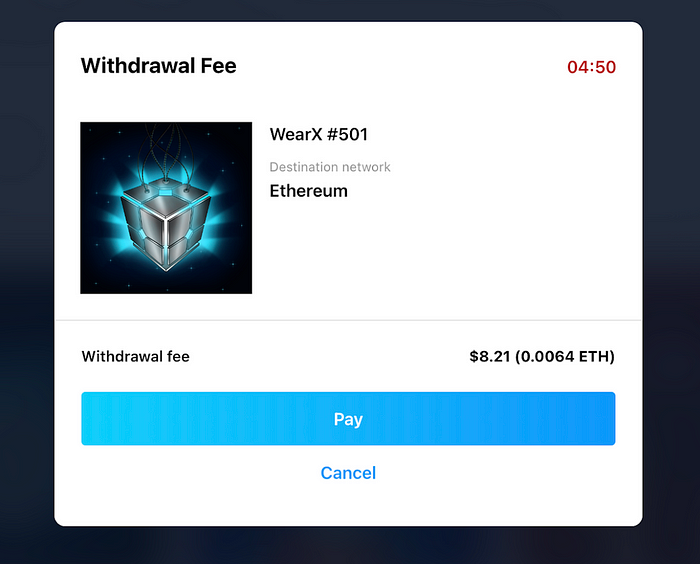 5. After the payment has been completed successfully, you should see the "Payment success" modal.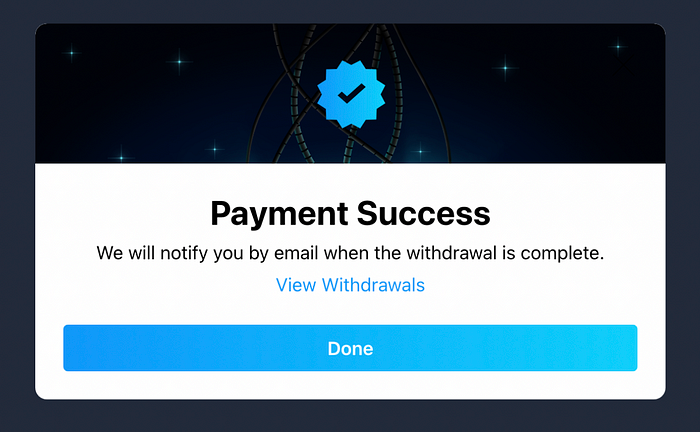 6. Once the withdrawal is completed and confirmed on-chain, you will receive a confirmation email. This may take up to 48 hours depending on your Crypto.com NFT account settings.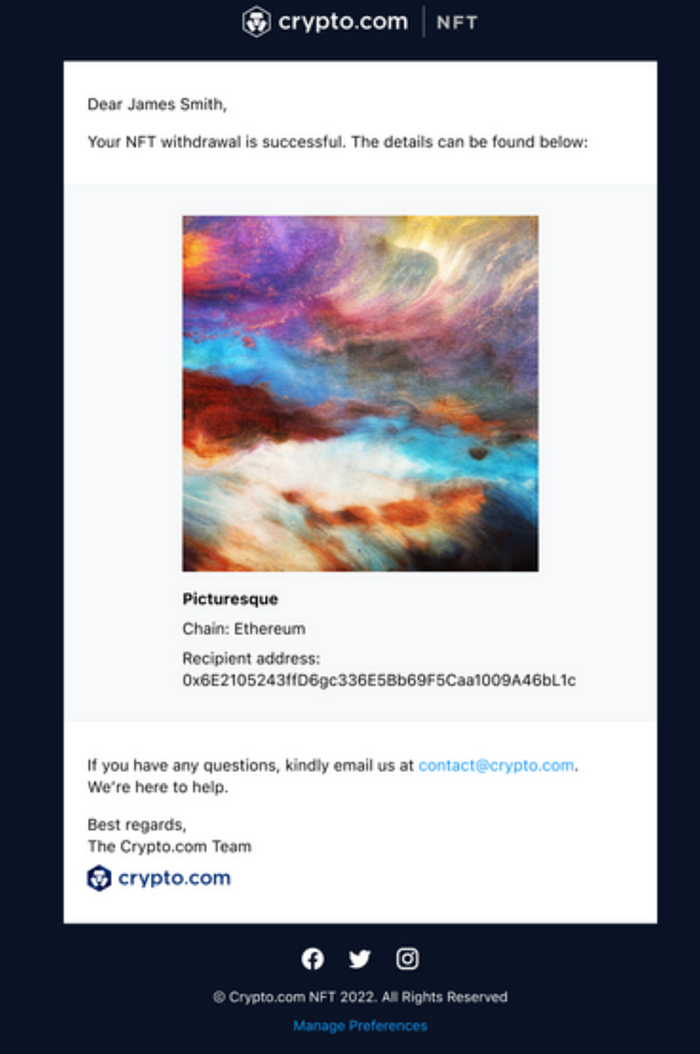 Once you have withdrawn your WearX NFT to your PUML Wallet, you will be able to see your fully revealed, algorithmically generated WearX & automatically unlock PUML Premium!
Unlock PUML Premium by holding a WearX in your PUML Wallet
By holding at least 10,000 $PUMLx tokens (find out more here) or at least 1 WearX in your wallet you will automatically qualify for PUML Premium status. This exclusive membership tier unlocks a range of benefits, including higher daily claim rewards, access to over 1000 on-demand fitness and wellness videos, exclusive challenges, classes with certified instructors, and the flexibility to tune in from anywhere.