If you are using an Android phone and are not using a wearable device, you will need to use the Google Fit app to track your activity. Follow these steps to ensure that Google Fit is connecting properly with PUML.
2. Make note of which Google account you are connecting to Google Fit with (as you can have multiple).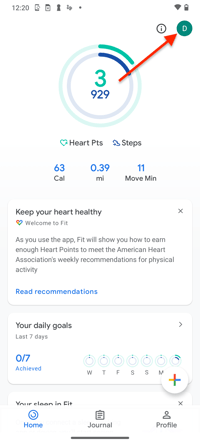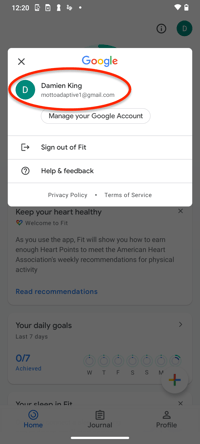 3. Check that Google Fit is working and actually logging your steps.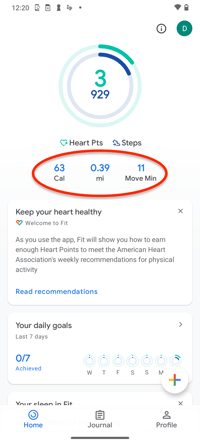 4. Download PUML if you haven't already, follow the on-screen instructions for creating an account and then select a challenge to enter.
5. When prompted, select Google Fit for your health app.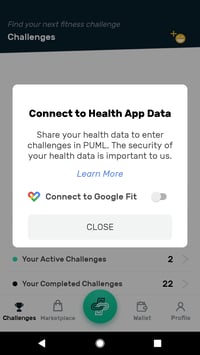 6. Then select the same account your Google Fit is connected to.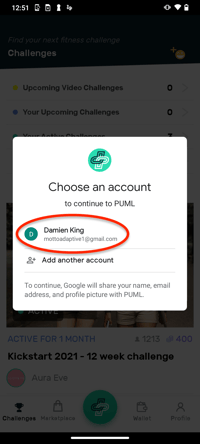 7. Allow permissions for tracking activity.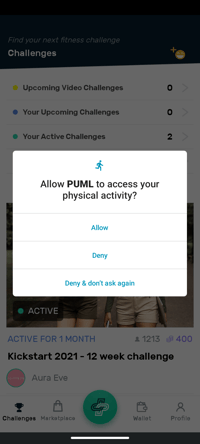 Your Google Fit should now be properly connected to PUML. Please allow 24 hours for your steps to sync after initially signing up.