Gym Rewards that
Improve Retention & Engagement
Use PUML to increase member visit frequency, build loyalty, reduce member attrition & engage with a choice of rewards that delight.
Request a demo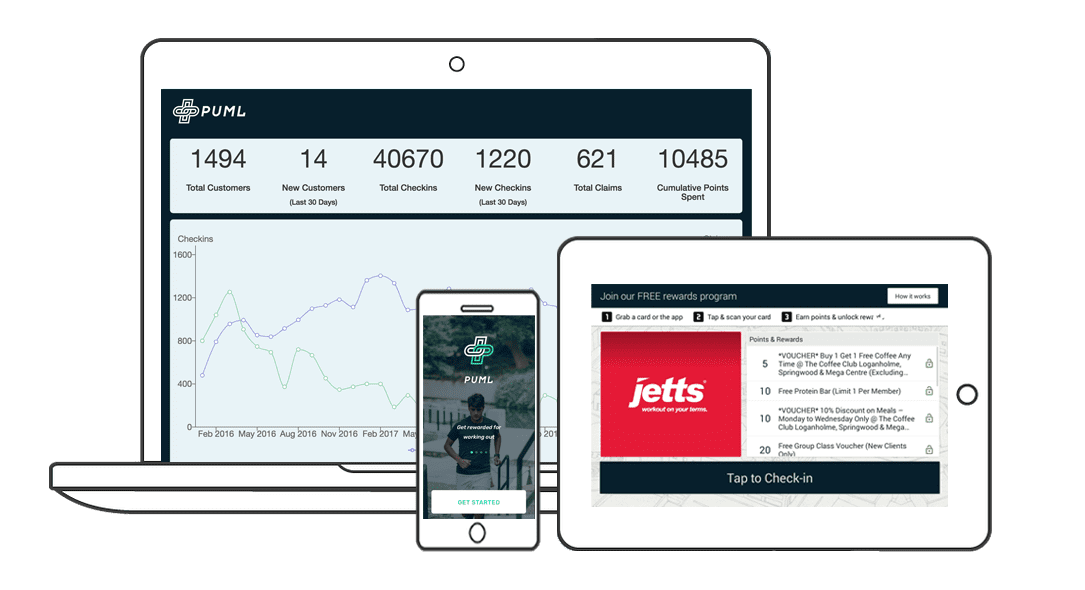 Why PUML Works...
3 reasons why using PUML will positively impact your business
How it Works
PUML is a gym fitness activity engagement platform that incentivises members to visit more often, earning points that can be converted into rewards.
Create a bespoke reward program
The PUML platform is easy to use & it only takes a few minutes to have a reward program up and running. Create, update & delete rewards whenever you want. If you have relationships with local businesses in your area you can add rewards for their businesses too.
Hardware & software provided
A PUML tablet & stand will be provided, which is simple to setup & use. Your members download the PUML app & use their unique QR code to check-in instantly via the tablet to start earning points. You can create business check-in rules to protect against fraud.
See what's working
View your members data in real time, with total members, check-ins, points & rewards claims. Add points to any specific members & administrate any reward claims directly with your members. See what rewards are popular & tweak accordingly.