Engage your employees with a corporate wellness health & fitness program
Choose from a series of step & activity challenges to build a program that works for your team. Employees get rewarded with PUML fitness coins, which can be redeemed for rewards in our marketplace.
Request a Demo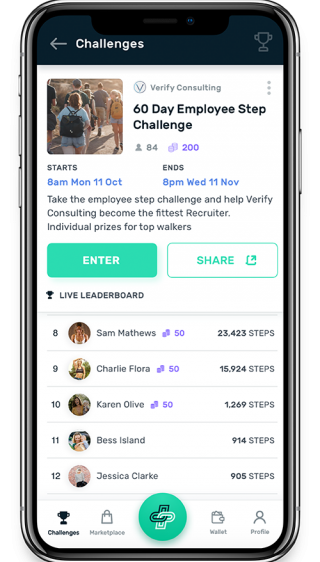 3 Big Workplace Wellness Problems
1. Most of us spend between a third & a half of our waking lives at work. Our workloads, sedentary screen-based jobs, diets, physical activity and associated adopted habits are all directly shaped by our employer. These trends are leading to burnout, chronic disease and poor overall health.
2. Attracting & keeping talent is becoming more difficult as competitive opportunities increase. People want to work for a company that values them and makes a commitment to their wellbeing.
3. To get employees engaged in their own health and fitness you need to cater to a wide range of abilities, diverse activities and time/life constraints. A gym membership, fruit box delivery, 10k runs or one-off step challenges rarely get strong workforce uptake.
The PUML Solution
PUML is an activity, challenge-based solution to motivate, measure and reward your workforce.
Our platform is an engagement tool that offers better employee health benefits. This helps you show your commitment to their ongoing health and wellbeing.
It's a way to be all-inclusive and to encourage as many staff to participate as possible, regardless of ability.
Reduce absenteeism & stress levels
Attract & retain employees
Improve corporate reputation
Enhance team culture & interaction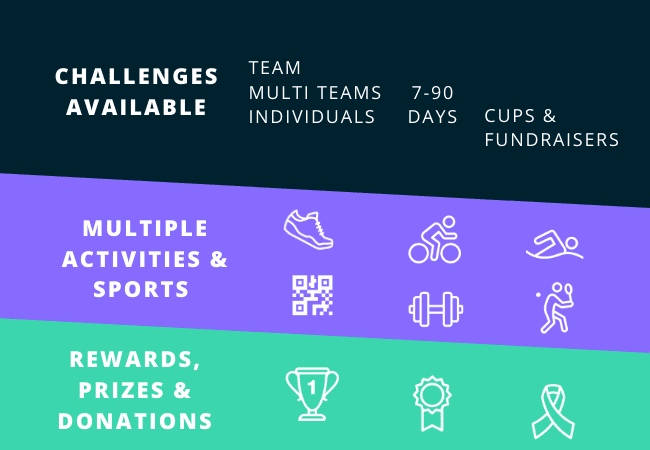 Why PUML?
PUML is different than typical wellness initiatives
Rewards
The PUML platform allows for a customizable marketplace for your employees. Add rewards that will really motivate your workforce, such as:
Fitness products, like Fitbit
Gift cards
Services
Cryptocurrency
Other merchandise
Users are able to choose what they want to spend their PUML Coin on. They can save their Coin, spend it or exchange it for cryptocurrency! You can choose what to put in the marketplace as an employer and they can choose what motivates them to participate.
Gym Integration
Your employees can decide how they want to participate. By offering a variety of challenges from step and distance challenges to heart rate and gym class challenges, they can decide the most enjoyable way to get fit.
PUML can also integrate with gyms so that participants check in and receive coin every time they go to the gym.