Engage your employees with a corporate wellness health & fitness program
Choose from a series of step & activity challenges to build a program that works for your team. Employees get rewarded with PUML fitness tokens, which can be redeemed for rewards in our marketplace.
Request a free trial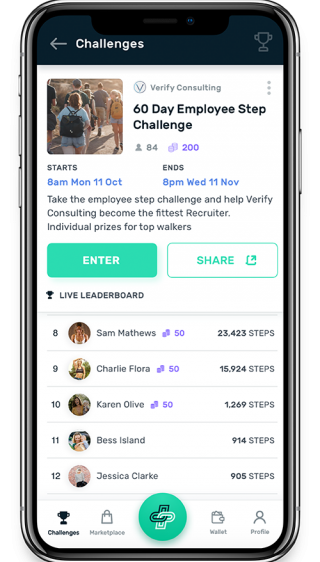 The Corporate Wellness Program Status Quo
Today many businesses set up a corporate wellness program that offers features such as a communication portal, employee discounts, recognition and surveys...
However, employee health & wellbeing is often overlooked or ends up being a token offering.
3 Big Workplace Wellness Problems
1/ Most of us spend between a third & a half of our waking lives at work. Our workloads, sedentary screen-based jobs, diets, physical activity and associated adopted habits are all directly shaped by our employer. These trends are leading to burnout, chronic diseases brought on from increased weight gain & culture that is unsustainable.
2/ On top of this attracting & keeping talent is becoming more difficult, as competitive opportunities increase. People want to work for a company that values them & makes a commitment to their wellbeing.
3/ To get employees engaged in their own health & fitness you need to cater for a wide range of abilities, diverse activities & time/life constraints. A gym membership, fruit box delivery, 10k runs or one-off step challenges rarely get strong workforce uptake.
The PUML Solution
PUML is an activity challenge-based solution to motivate, measure & reward your workforce to successful outcomes.
Our platform is an engagement tool that offers better health employee benefits to help you show your commitment to their ongoing health & wellbeing.
It's a way to be all-inclusive, encouraging as many staff to participate as possible regardless of ability.
Reduce absenteeism & stress levels
Attract & retain employees
Improve corporate reputation
Enhance team culture & interaction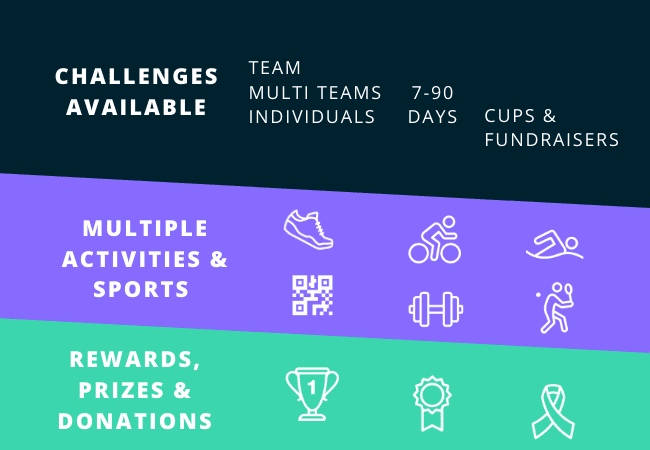 Join our new 2020 Challenge Series, starting in January
Try us out for free, what are you waiting for...
Request a free trial