Earn Coin for completing
Fitness Challenges
Walk, Run, LIVE Stream Workouts
Our all-inclusive sponsored challenges mean if you walk, run, cycle, swim, play, workout & stretch you can participate, earning or winning PUML Coin as a reward.
DOWNLOAD APP
WATCH LIVE STREAMS
It's hard to keep motivated to exercise
Today our crazy busy, time poor, sedentary lives are leading to stress, anxiety and a lack of motivation to exercise. It's easy to find an excuse not to do physical activity. We all do it, even athletes on a bad day. PUML Better Health is here to give you the nudge to supercharge your motivation.
Sponsored Fitness Activity & Sport Participation
Earn Rewards for Step/Cycle Challenges & Gym/Sport Club Check-ins
So, how does it actually work?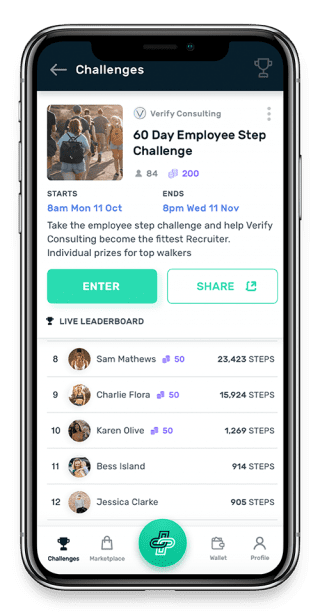 Step challenges are just the start
We launch with step challenges, but in 2020 we'll begin rolling out many other ways to participate. This includes video challenges, yoga classes, wellbeing courses and more. Watch this space...
Partnerships, Awards and Supporters
PUML Better health has already made a significant impact on the Health and SportsTech industry. PUML has gained local and global awards and support from universities such as NYU and the University of Queensland.