Join the Web3 Revolution. Get rewarded with cryptocurrency for completing health challenges such as Steps, Hydration, Meditation, Sleep, and More.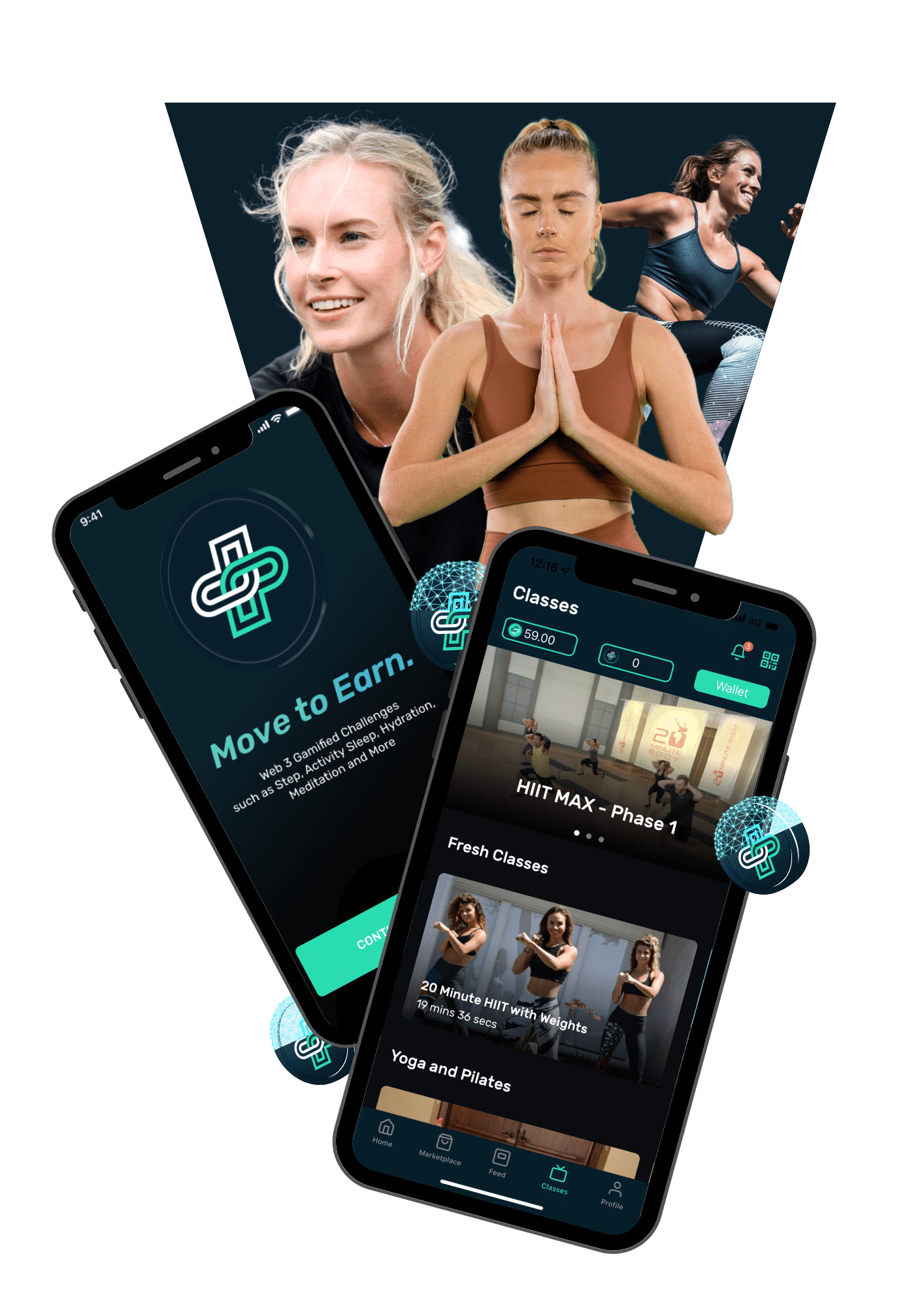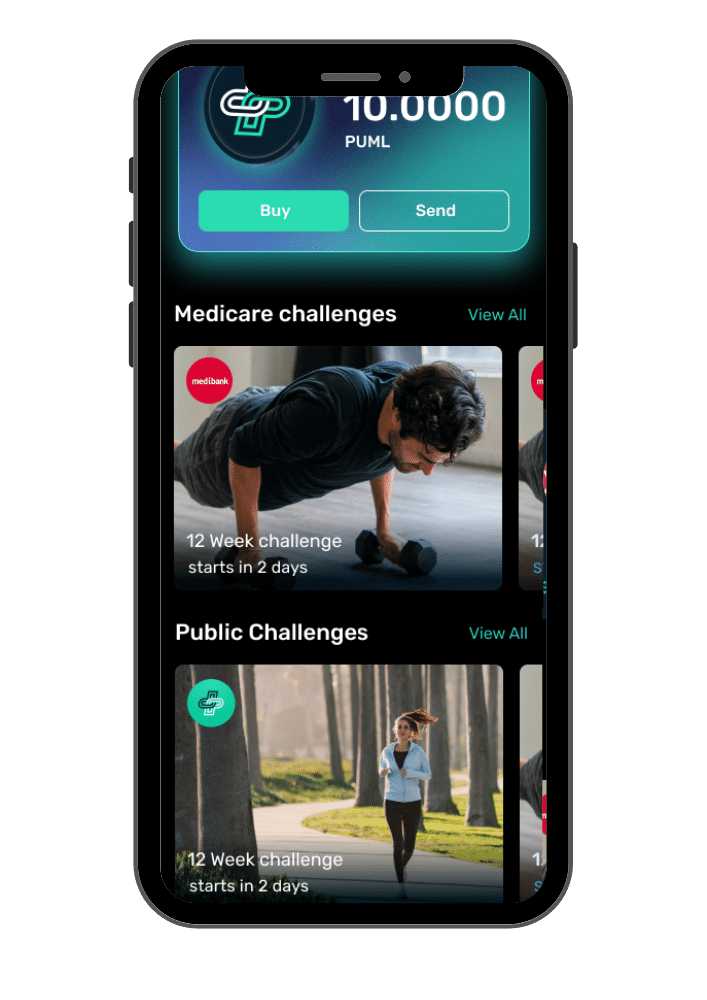 Join a challenge and start moving
Corporates, brands, and professional athletes sponsor healthy living, physical and mental challenges for you to compete in. These challenges range from meditation, hydration, steps, sleep, and so much more. They are all designed to help you form healthy habits all whilst getting rewarded for it too.
Get rewarded for being active
PUML is designed to incentivise healthy habits in the most 'fun' way possible. This means that we actively congratulate and reward participants with discount codes, merchandise, Non Fungible Tokens & $PUML Coin.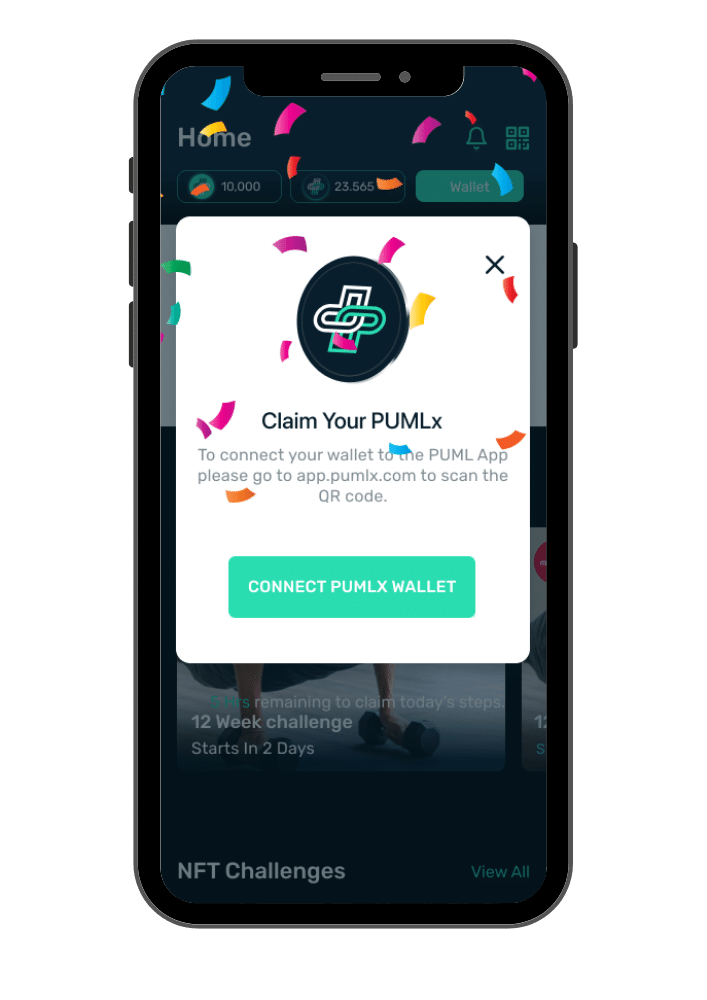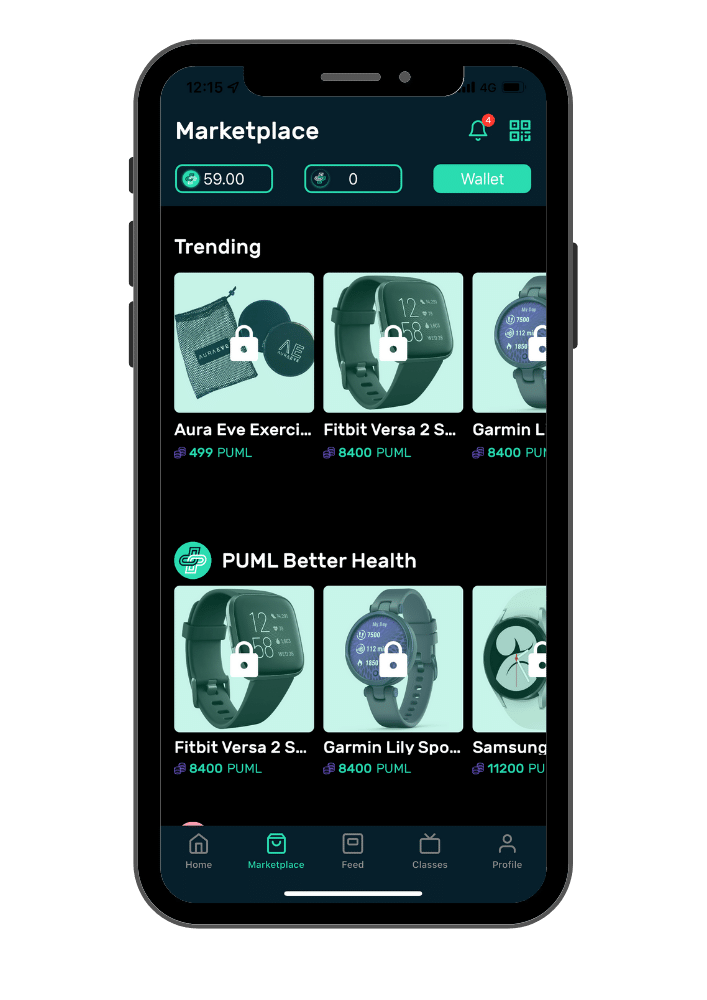 Exchange your digital rewards for items in the real world.
Spend your Coins on products, trade them for cryptocurrency or donate them to charity!
Connect Devices & Sync
PUML seamlessly integrates with Apple Watch, Garmin, Fitbit, Samsung and more wearables to run fun engaging fan challenges. Wearables are optional. PUML is compatible and fully functional with just a phone!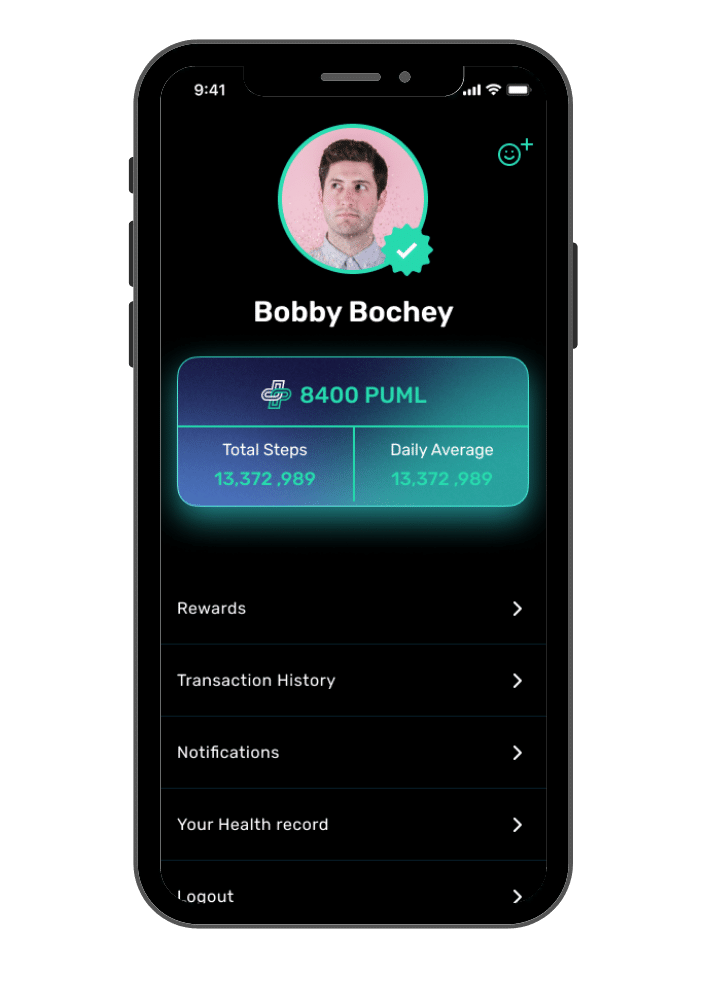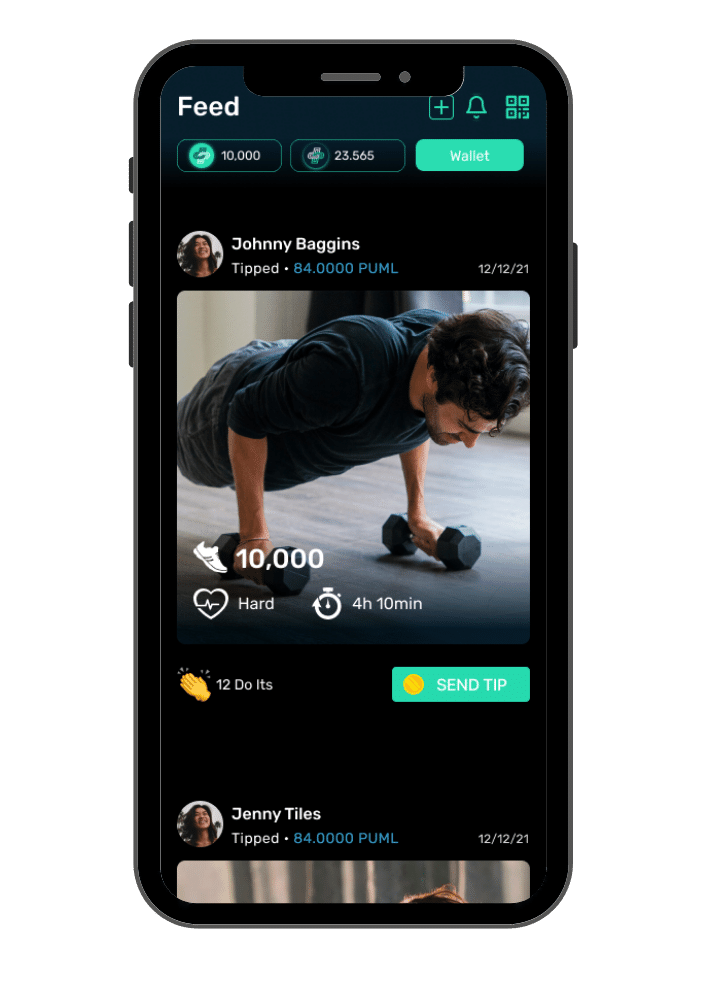 Get motivated by others and share your progress
PUML embraces and celebrates individuals achieving their health goals. We realised that people wanted to share their growth and fitness achievements so we built a custom social feed. Share your progress and receive further rewards!
Learn how PUML turns your healthy choices into 💸
PUML stands for ``Personal Units and Movement Levels`` and is the most sophisticated virtual challenge and rewards Web3 platform on the market today that gamifies health and fitness challenges to reward YOU with our Cryptocurrency and NFTs.
Win and purchase rare NFTs with rising Australian athletes
PUML seeks to empower elite athletes through the use of digital art by providing buyers with the opportunity to mint a collection of highly unique non-fungible tokens. Purchasing a PUML sponsored athlete NFT is a great opportunity to follow an athlete's career.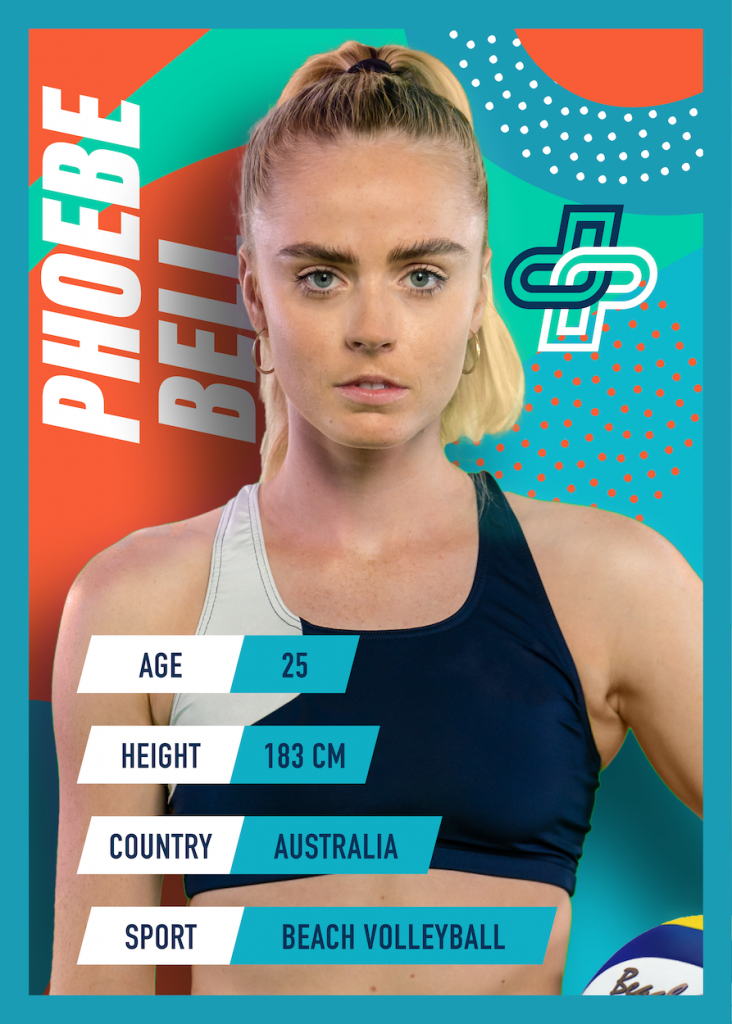 Move to Earn
Run, Cycle, Swim, Meditate and Move
PUML Premium: Build healthy habits wherever you are.
Power up your health journey with additional features and access 1000s of on-demand health and fitness videos, paid on a monthly or yearly basis.
Fitness and wellness videos

1000+ OnDemand Video Classes

Action items & mini-challenges
Classes with certified instructors

Tune in from anywhere

With multiple class options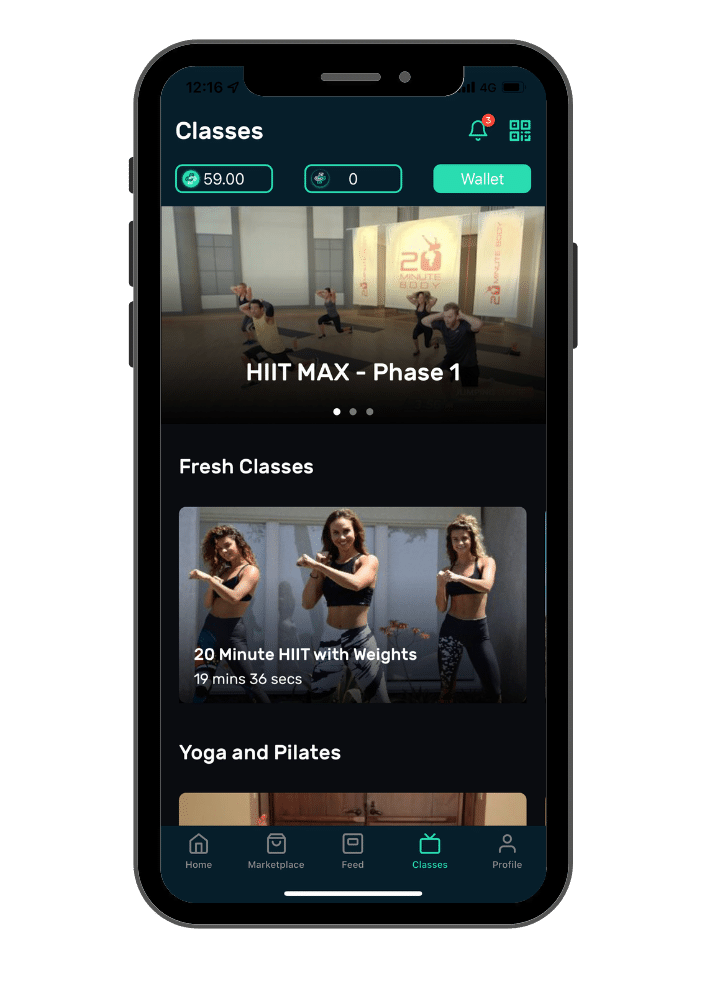 Learn how PUML turns your healthy choices into 💸
Corporate Wellness
Partner with PUML to create a co-branded ecosystem specifically designed for your company and your employees.
Promote Employee Wellness & Motivate your Workplace with WelR
Create virtual step, distance, sleep, weight loss, calorie, gym check-in, cycle and more challenge types that work for your employees.
Employees can compete against each other from home or anywhere in the world. Or departments and regions can compete as teams.
Start a Corporate Wellness Initiative with PUML.
Reduce absenteeism & stress levels

Attract & retain employees

Improve corporate reputation

Enhance team culture & interaction